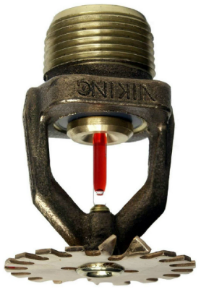 Lovett Consultants (LCI) provides a full range of fire protection services. We specialize in system design for the life safety systems that keep buildings, their contents and occupants safe. Each building requires special attention to give it the level of safety it deserves. We can provide the individualized fire protection systems you require.
Fire Protection services provided by Lovett Consultants include:
Design of Fire Suppression Systems
Sprinkler Systems - Wet Pipe, Dry Pipe, Preaction single, or double interlock
Spray Sprinklers - for fire protection of structural members
Fire Pumps
Water Flow Tests
Clean Agent Suppression Systems
CO2 Systems
AFFF and High Expansion Foam Systems
Design of Fire Detection and Alarm Systems
Intelligent Addressable Systems (SLC)
Hard Wired Systems (IDC)
Air Sampling Smoke Detectors
Projected Beam Smoke Detectors
Mass Notification Systems
Fire Modeling / Smoke Exhaust System Design
Atrium Exhaust
Exit Pressurization
T Squared and Constant Output Fires
Smoke Production and Layer Interface Over Time
for justification of extended travel distances
Lovett Consultants can help with your fire protection needs; design of new systems or evaluation of existing systems. Contact us to discuss your specific fire protection needs.